Meet and Greet
When you arrive in Prague
Arriving at the Prague airport or train station can be a bit confusing.  The Czech language is nothing like English and especially at the train stations, signs are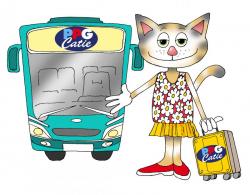 not always in English.  Take the stress out and have your party or group met by a professional guide on arrival or help you with your departure.  Your guide meets you outside of customs of the Vaclav Havel Ruzyne airport in Prague or on the platform of the train station, where your train is coming in on.  (There are several train stations in Prague that you can arrive on)  He or she will be holding a sign with your name, escorts you to the vehicle you ordered, goes with you to the hotel and helps you with check in, if needed.  You will receive the mobil number and name of your "meet & greet" person in advance so in case you can't immediately locate each other, you can call him or her.  He or she explains the city on the way, helping you in choosing a restaurant, discuss any tours, cultural program, etc.
Since most drivers do not speak English well enough to be able to answer all your questions, this service is a great addition to your worry free vacation.  Your guide will be able and glad to explain anything you need to know already on the way to the hotel.
For groups of 25 people and more,  a "meet & greet" service will be automatically offered as part of your transportation charge since the driver of a vehicle of this size cannot come into the terminal or to the train platform to lead you to the vehicle and finding the parking spot, where the vehicle is, is very difficult on your own.
Professional, English speaking guide to meet you at the airport/train station

EUR 50